Japanese-style Hotel "Ryokan"
Okami, the Landlady
The Fee System & Prices
Photo Gallery
Origins and History of the Japanese Ryokan

(PDF)

The wonders of Japanese Architecture & the Japanese Garden

(PDF)

An Invitation to the Profound Taste of Japanese Cuisine

(PDF)

Now You Stay in a Ryokan
Receiving Guests
Prelude to Relaxation
To Your Guestroom
Guestrooms of the Ryokan
After Settled Down in Guestroom
Japanese-style Garden
Onsen, Hot Springs
Open-air Hot Spring Bath
Private Open-air Hot Spring Bath
Yukata
Dinner
Massage & Esthetic Treatment
Comfortable Slumber
Breakfast
Checking-out
How to use Chopsticks

(PDF)

The four Seasons and the Seasonal Calendar of the Japanese Ryokan

(PDF)

Glossary of Terms Related to the Japanese Ryokan

(PDF)

How to enjoy staying at a RYOKAN
Ryokan Experience by Expatriates




Visit a Ryokan for that very Purpose - to Experience Staying at a Japanese Ryokan

The majority of the guests staying at Japanese ryokans tend to choose the ryokan after first deciding their purpose of travel and destination. Also, many guests appear to opt for travel products with itineraries and accommodations predetermined. On the other hand, many guests visit a ryokan for that very purpose to experience staying at a Japanese ryokan. In either case, the pleasures of your travel will depend greatly on the accommodation you choose, so to ensure an agreeable holiday please carefully select your lodging according to your priorities, including the purpose, preferences, budget and conditions.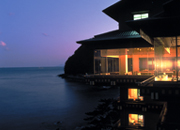 Designed to blend in harmoniously with the nature.